Pulse/Time

Specification
- Computes and displays constantly updated average pulse rate
- Displays hour, minute, second, month, date. Has AM/PM indicators
-"Smart calendar" adjusts automatically for 29, 30 and 31-day month
- Auto/Set
- Water-resistant to 30m
- Shock-resistant
- Sapphire time screen
- Accurate within 60 seconds a year
- Flat trimmer on back of module for timing adjustment

Module - 910

Battery - Four #357

Setting: g Schematic: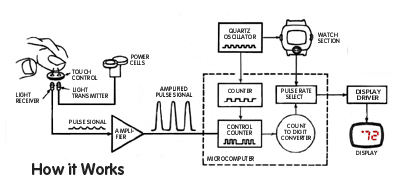 g How it Works: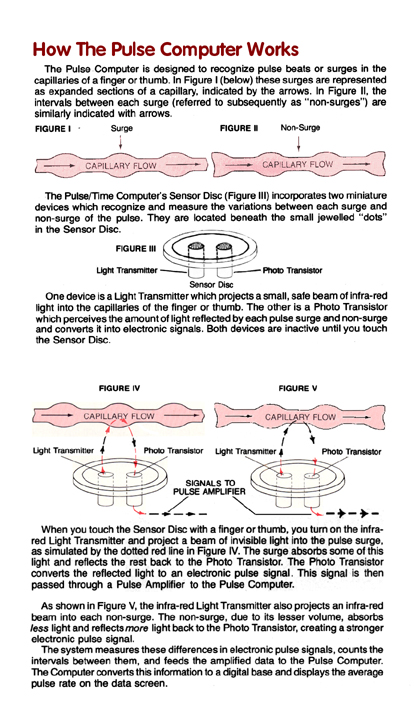 g Advertisement: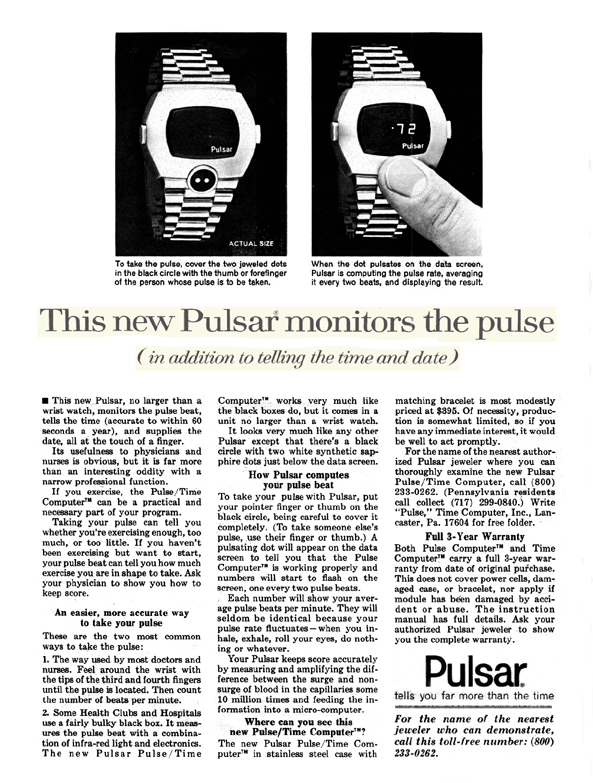 Product Information
After a two year development program the Pulse/Time Computer was finally introduced in April of 1977 in only Limited Edition solid 14K gold units. The Stainless Steel model was introduced in June of 1977 with just a few thousand units manufactured. The solid gold models are the rarest "documented" of all Pulsar models!

Model Numbers
| | |
| --- | --- |
| 7725 | 14k Solid Gold case and bracelet |
| 3725 | Stainless Steel case and bracelet |
Note: The manufacture recommended to read the instructions fully before attempting to determine pulse rate and before demonstrating the product to a customer. Jewelers was required to inform buyers that the Pulse/Time was not a medical device!
Collector's Notes
The Pulse/Time was one of the last models in the line-up. This was the first of what Time Computer was hoping to develop to stay in the high-end LED market. After the onslaught of cheap LED watches many of the competitors were already out of the game. The new Pulsar strategy was to move from a "Watch Company" to an innovative, high-tech company developing "Wrist Instruments"!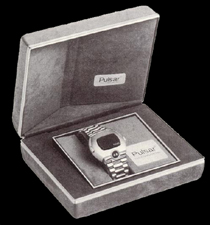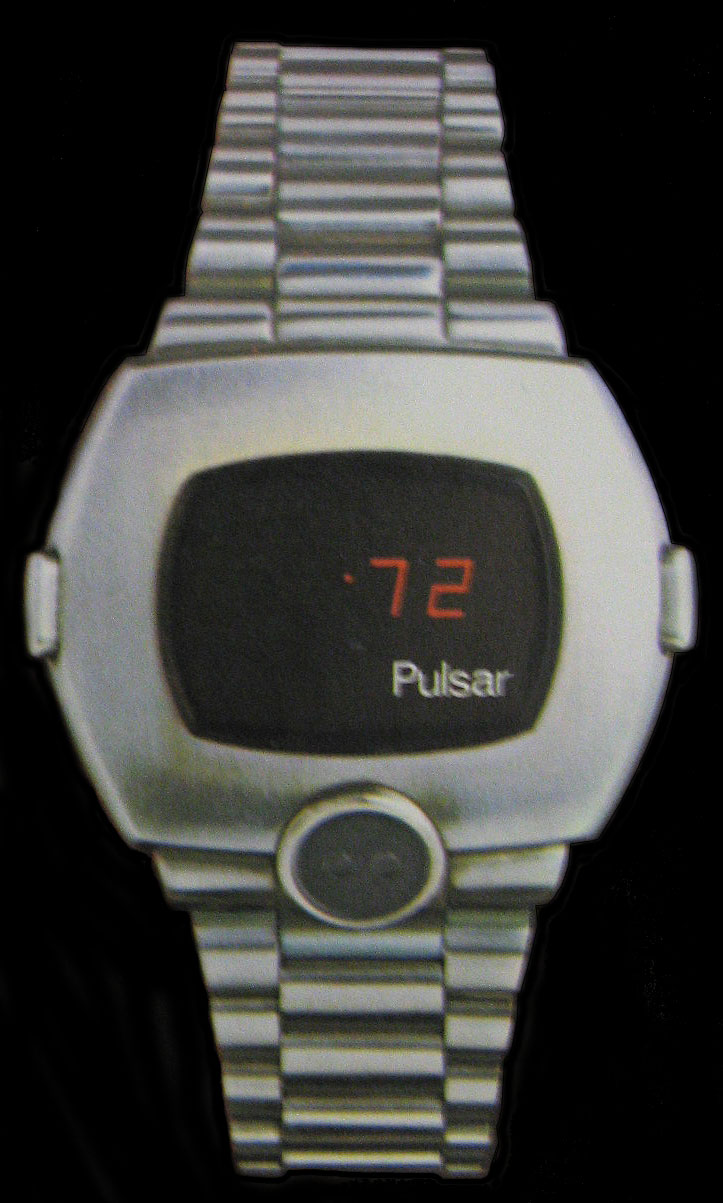 3725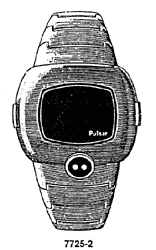 7725