These Merchandising Kits were available in September of 1976 to all Pulsar dealers. There were two separate kits that made up the "Collection". Typically only the larger dealers purchased these kits from Time Computer, Inc.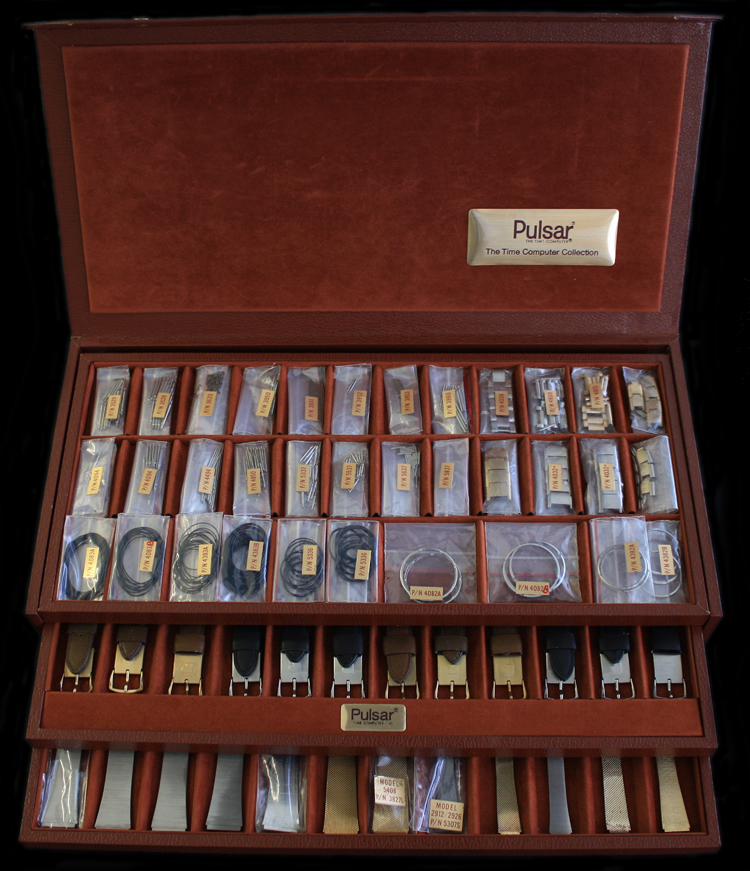 Kit A - included leather straps for the Men's Dress, P4 Executive model and a measuring strap. Also included was a tray for metal Bracelets for the Men's Dress models and the Ladies Touch Command models. Tray #3 was for Links, Pins, O-Rings, Caseback Rings, and Module Screws for various models.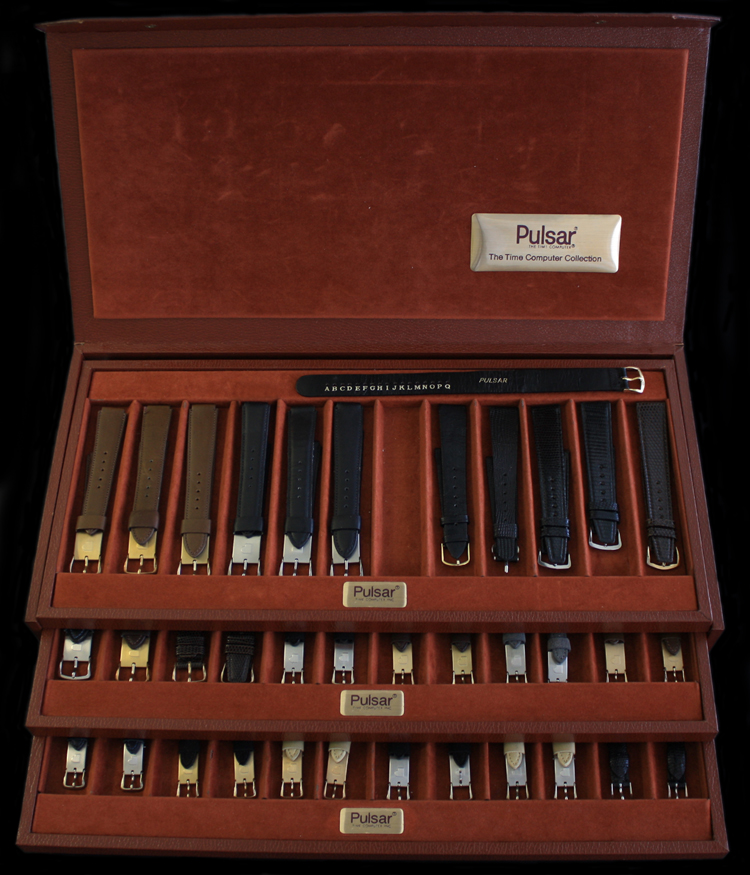 Kit B - included leather Straps and Buckles for P2, P3 and the early P3L (Ladies) models. Along with the two available Pulsar Buckle Adapter Kits, the dealer could provide a custom fit for most any Pulsar. Spare links for the P2, P3 and Ladies metal bracelets were included in Kit A.