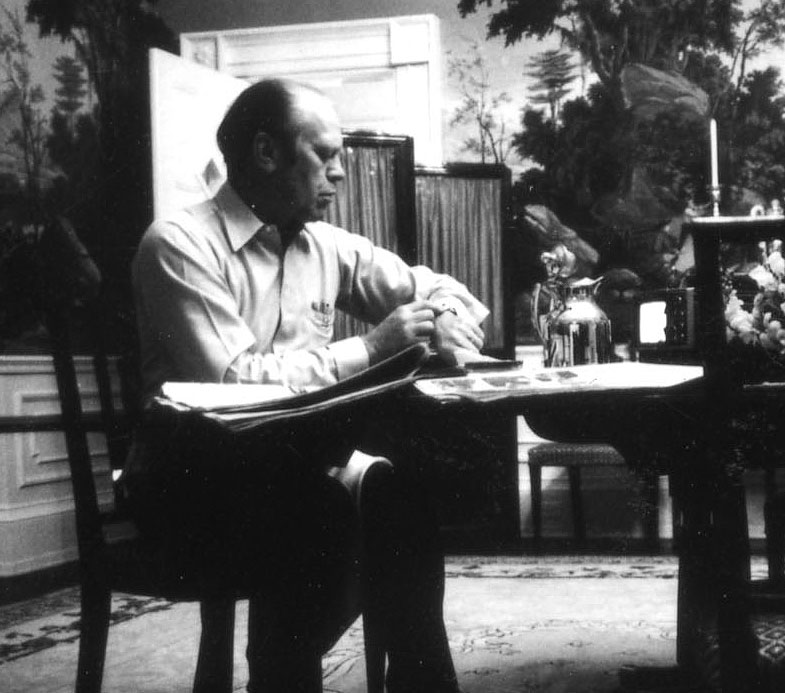 Pulsar . . . . giving the President historic time!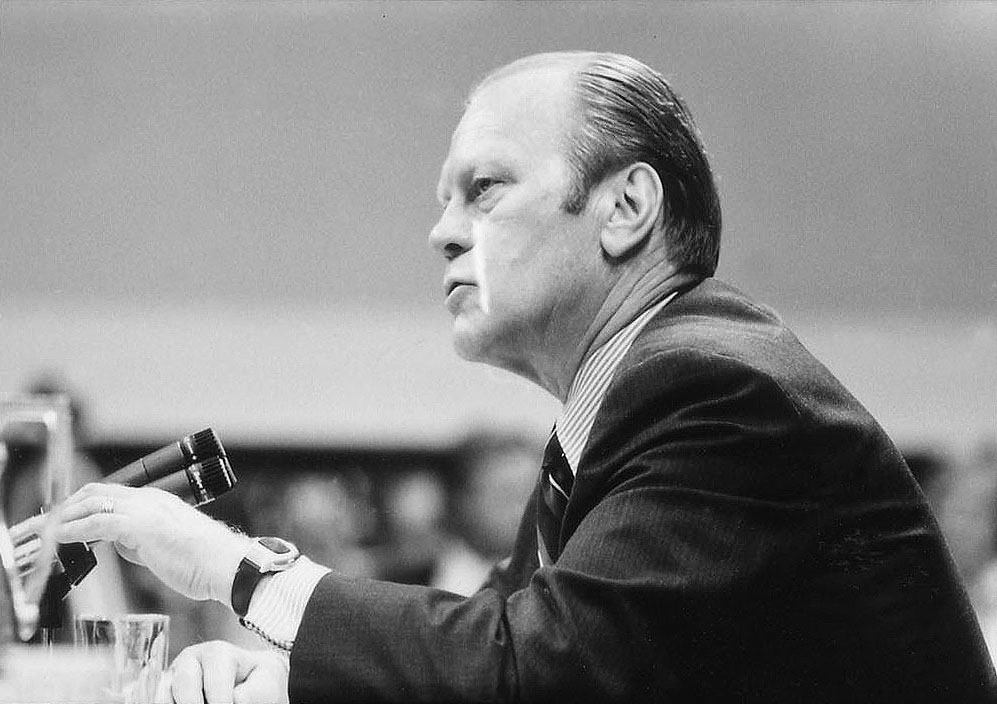 Pulsar at the House Subcommittee Hearings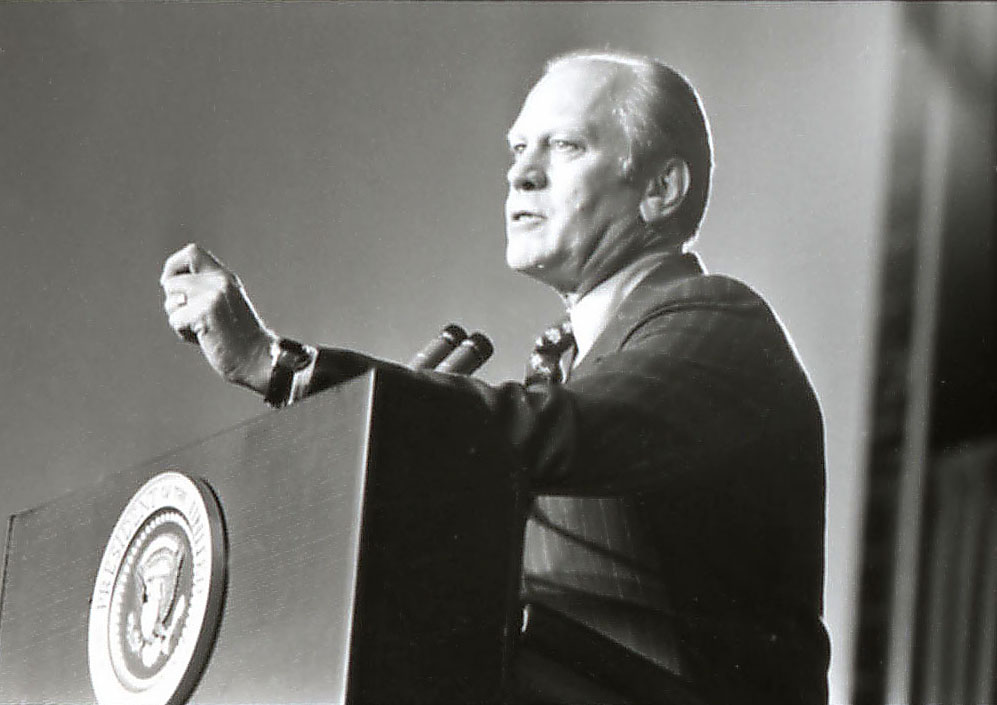 Pulsar at the podium during press conference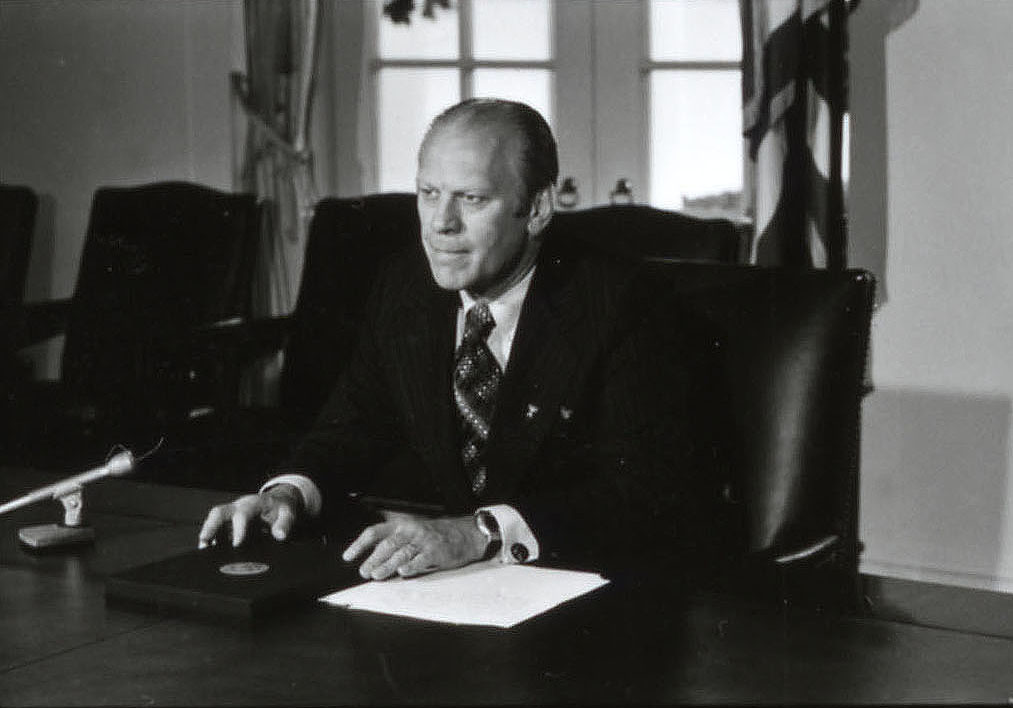 Pulsar in the meeting room at the White House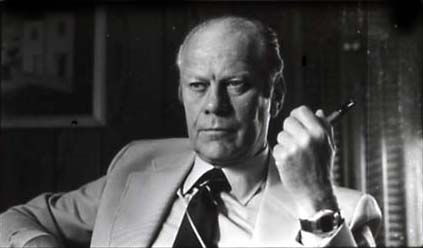 Pulsar in the Oval Office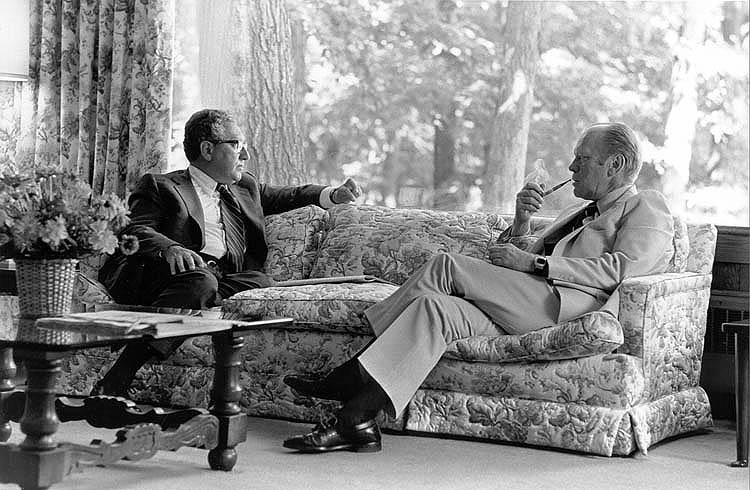 Pulsar with Ford & Henry Kissinger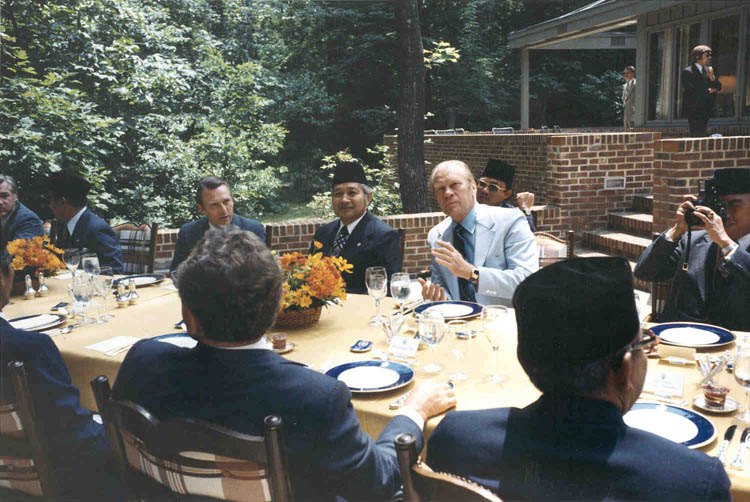 Pulsar with world leaders at Camp David
The Ford Pulsar was a gift from his personal attorney, Philip Buchen while he was still the Vice President. After Ford became president he had to stop wearing his Pulsar due to media pressure. The press demanded to know if the watch was a gift and if it exceeded the maximum "Gift Amount" for a president. Obviously, the media knew Pulsar was the watch to have and it was no, "cheap watch". There was a media frenzy, both in news papers and on television about the watch. Soon after, the attention ended and Ford began to wear his beloved Pulsar again.
Remarkably, the watch was originally a gift from Edgar Schwaibold, (the president of the Star Watch Case Co.**) given to Buchen who, was also the attorney for Star. Having already owning a Pulsar, Buchen gave the watch to his friend, Gerald Ford. The Pulsar was a model 3376 Date-Command, the gold-filled with leather strap version. It's possible Ford didn't get the solid gold version due to the value limits for a gift to a president-vice president?
In December of 1975, again there was a fuss about the President and a Pulsar watch. This time, it was rumors that the president wanted Time Computer's new, innovative $3,950 Limited Edition Calculator watch. Again it hit the papers and air waves. For years collector's were unsure if he ever got the watch. I researched this for years until I finally got the answer in a letter from the Ford Library. The watch was apparently just a family jester to his wife, Betty . . . Humm?
** Star Watch Case Co. made most of the Pulsar watch cases **